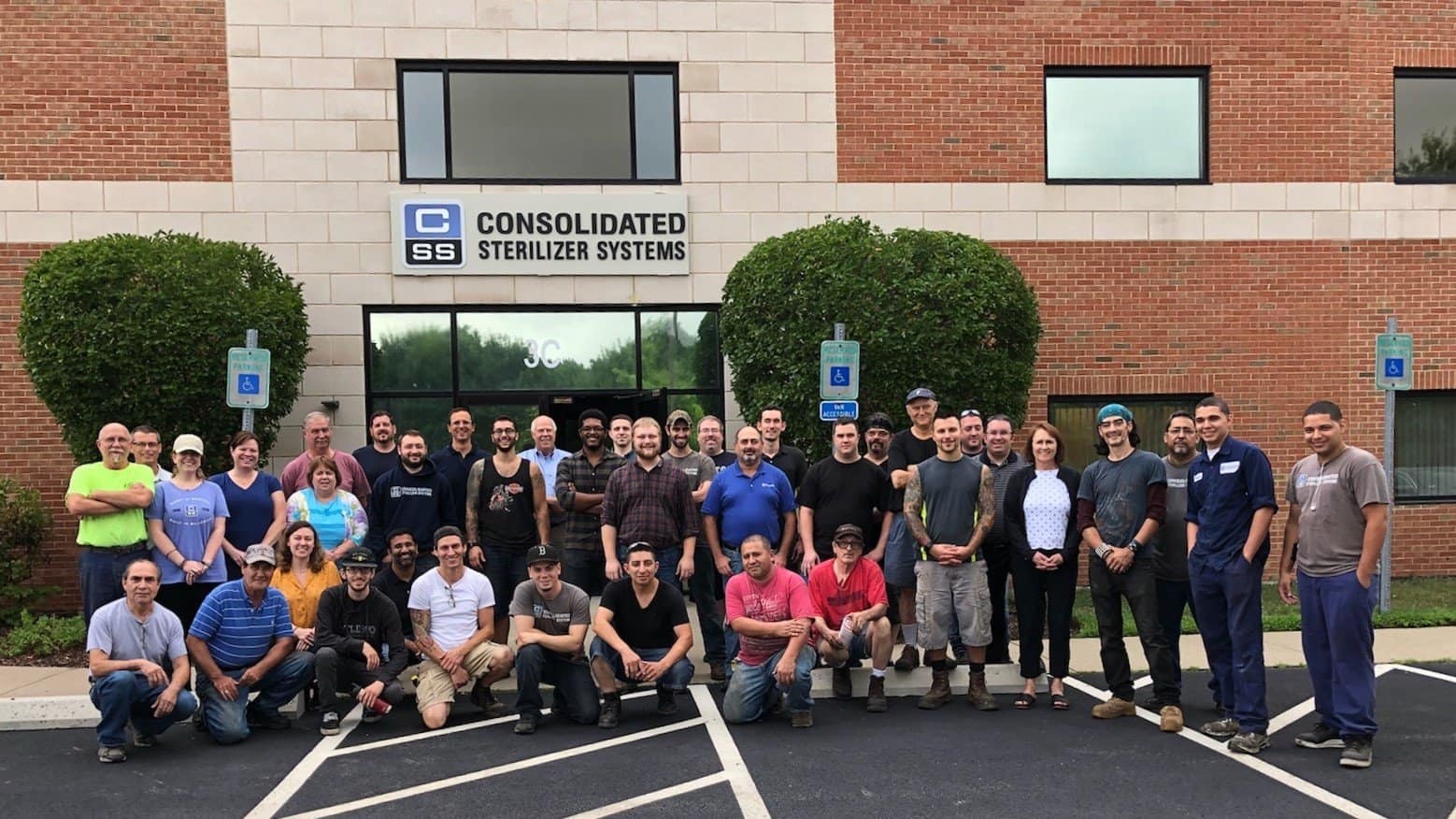 Consolidated Sterilizer Systems Announces Move to New Facility
Company's move to new facility in Billerica, Mass. presents opportunity for continued growth and product innovation.
August 24, 2018, (BILLERICA, MASS.) — Consolidated Sterilizer Systems, a leading designer and manufacturer of reliable, easy-to-use steam autoclaves, is excited to announce its move to a new state-of-the-art facility at 3 Enterprise Rd in Billerica, Mass.
The expansion to a larger, more modern facility enables Consolidated to streamline its manufacturing process and increase capacity to meet worldwide demand for high-quality, innovative steam sterilizers and autoclaves. The new location includes additional manufacturing space, a dedicated training center and energy efficient facilities to improve workflow and support the company's continued growth.
"We're very excited about our new facility," says Arthur Trapotsis, CEO of Consolidated Sterilizer Systems. "The move will improve production, reduce lead-times and support growth and innovation of new products. We do this in the interest of our clients and in the hope that they'll continue to come back to Consolidated for all of their laboratory autoclave and related service needs."
The facility's location in Billerica, a town committed to promoting business and workforce development, is an added benefit of the move. "We're also very pleased to have found a location in Billerica," Trapotsis said. "The town has built a great infrastructure to help businesses succeed, which is incredibly important to those of us who operate in the manufacturing world."
"Billerica is so pleased to have another manufacturing company relocate to the community," says Kim Conway, the Chair of the Billerica Board of Selectmen.  "Residents can be proud of the variety of companies like Consolidated Sterilizer Systems looking in our direction for their expansions."
About Consolidated Sterilizer Systems
Consolidated Sterilizer Systems has manufactured water stills and steam sterilizers (autoclaves) since 1946. Through years of research and development, its products have satisfied leading universities, hospitals, and biotechnology facilities worldwide. Customers come to Consolidated because they manufacture a product line with the best price, functionality and predictable quality in the industry. Consolidated markets and sells its products in over 70 countries through qualified sales teams and manufacturer sales representatives, and all of their units are 100% manufactured in the USA.
Media Contact:
Arthur Trapotsis
Consolidated Sterilizer Systems
3 Enterprise Road
Billerica, Massachusetts 01821
Get The Steam Sterilization Cycles Guide
Read this comprehensive 31-page guide about when and how to use the top 12 steam sterilization cycles. This guide outlines how today's steam autoclaves can be configured with specific parameters suitable for nearly any load and application type.
Get The Guide