Manufacturing Autoclaves Since 1946
Consolidated Sterilizer Systems has manufactured water stills and steam sterilizers (autoclaves) in Boston, Massachusetts since 1946. Through years of research and development, our products have satisfied leading universities, hospitals, and biotechnology facilities worldwide. Customers worldwide come to Consolidated because we manufacture a product line with the best price, functionality and predictable quality in the industry.
Consolidated markets and sells its products in over 70 countries through qualified sales teams and manufacturer sales representatives, and all of our units are 100% manufactured in the USA.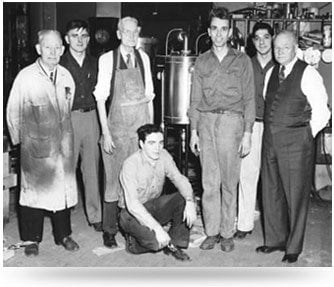 Our History
Founded in 1946 by William A. Barnstead Sr., Consolidated Sterilizer Systems was originally known as Consolidated Machine Corporation. During inception, Consolidated's initial contracts were with the U.S. Department of Defense and focused on the production of rolling door autoclaves and water stills. This work, along with other notable contracts, helped Consolidated quickly build a strong and lasting reputation as an innovator and a technical resource for difficult engineering issues within its fields of expertise.
Today, over 65 years later, Consolidated's rich heritage for manufacturing excellence continues, thriving alongside the company's steadfast commitment to deliver high quality, high performance sterilization and distillation solutions. For these reasons, CSS continues to be recognized as an industry leader and one of the most reliable sterilizer and water still manufacturers in the world.
Mission Statement
The mission of Consolidated is to provide the most reliable, affordable and customizable Sterilization Systems for laboratory and medical research facilities while offering the best customer experience in sales and service.
We will satisfy our customers' needs with cost-effective solutions by continually improving our products, service, and operations. We value our employees and strive to provide a safe work environment. As a U.S. corporation, we will continue to manufacture our products in the U.S.A.