Leadership Team
Arthur Trapotsis
President and Chief Executive Officer
Mr. Trapotsis, President and Chief Executive Officer, joined Consolidated Sterilizer Systems in 1999.  In 2008, he acquired the Company from the original founder, Mr. William A. Barnstead.  Mr. Trapotsis has over 15 years of entrepreneurial experience involving business development, brand building, and strategic planning.  His extensive experience in the sterilizer industry has Mr. Trapotsis presenting at a number of conferences around the U.S., promoting "green" autoclave design features as well as emerging trends in the steam sterilizer market.  His educational background is in biotechnology and business management.  Mr. Trapotsis received his BS and MS in Biochemical Engineering from Tufts University and his MBA in Entrepreneurship from Babson College.  Mr. Trapotsis is a strong advocate of leading a balanced lifestyle of work, family, and fitness.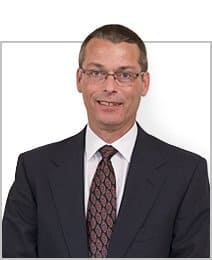 Bob Young
Vice President, Operations
Mr. Young brings 30 years of experience in operations, engineering, quality and finance within vertically integrated manufacturing environments to Consolidated Sterilizer Systems as Vice President of Operations.  Previously, Mr. Young was the founder and President of a concept metal working business and General/Operations Manager of a leading specialty metal cutting and fabrication company.  Mr. Young graduated from Northeastern University with a BS in Mechanical Engineering.
Jason Thompson
Director, Sales & Service
Mr. Thompson has nearly 20 years of experience with laboratory equipment sales and service including leadership roles in product management, sales and service support, and sales and service team management.  Previously, Mr. Thompson was Vice President of Sales at Stirling Ultracold where he led the launch of a unique technology ultra-low temperature freezer to targeted biotech, government, and university medical research laboratories.   This launch included working together as a team with internal/field sales and service teams both domestically and internationally to support this initiative.    Prior, Jason was at Metrohm USA (formerly Brinkmann Instruments).  At Metrohm, Jason led the laboratory instrumentation sales team and partnered with the service team to support customers in the central & northeast USA regions. Jason graduated from Cedarville College with a B.A. in Biology and an M.B.A. from Wright State University.
Amit Gupta
Director, Engineering
Mr. Gupta has over 15 years of experience engineering multi-disciplinary systems and brings his passion for engineering, innovation, and quality to Consolidated (where he's been since 2007.) Prior to joining Consolidated, Mr. Gupta worked on robotics at the Charles Stark Draper Laboratories and designed medical devices and scientific equipment such as novel catheters and DNA hybridization chambers for microarrays. A true engineer at heart, Mr. Gupta enjoys tinkering, fixing things by breaking them first and assembling Ikea furniture. He graduated from University of Pennsylvania with a BS in Mechanical Engineering and from MIT with an MS in Mechanical Engineering.